Etan Boritzer's best-selling Children's book series for kids (ages 6-11) promotes character education and social values. These books are also guides for parents, education and child-life professionals that help children understand the difficult issues confronted at various development stages.
Etan has penned the best series of children's books which depicts issues our children constantly face. These books are kid-friendly and help build character and good morals in our kids today. I am proud to be a distributor of Veronica Lane Books.
Diversity
Bullying
Choices
Nonviolence
Sensitivity
Financial Literacy
Self-Esteem
Sharing
Grief and Loss
Responsibility
Tolerance
Fairness
Socializing
Conflict Resolution
Respect
All books only $7.95 plus $2.00 shipping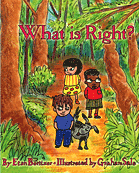 What is Right?
What is Right? encourages questions and discussions so that a child and adult can explore behavioral options while developing the child's critical thinking skills and advancing character education goals. What is Right? asks children to consider various social and moral circumstances in order to promote social reasoning and to make wholesome choices.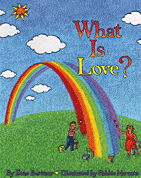 What is Love?
What is Love? communicates to children how we all share many of the same needs and concerns in life, especially love. Etan Boritzer conveys a sweet message of diversity by which goals of compassion and sensitivity may be reached. What is Love? presents a sincere yet playful tone that allows children to ponder the total human experience of caring and goodwill while appreciating one of life's most tender emotions.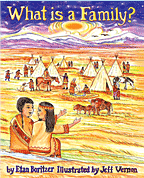 What is a Family?
What is a Family? asks young readers serious questions that sharpen their critical thinking skills and leads to real understanding of complex issues. What is a Family? tackles difficult questions regarding the fast-changing face of contemporary families. Values of an ideal family and the problems that occur in real families are all open for discussion.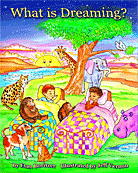 What is Dreaming?
What is Dreaming? All children dream, and dreaming is a mysterious and sometimes frightening subject. Dreams can be informative in dealing with everyday problems. What is Dreaming? will help to open discussion on dreams and to unravel some of the subconscious concerns which with children confront in their dreams.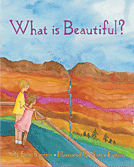 What is Beautiful?
What is Beautiful? explores the underlying values of what makes a person truly beautiful. Parents and teachers will welcome the book's message of genuine self-esteem as the answer to childhood peer pressures inside and outside of school.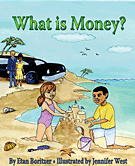 What is Money?
What is Money? allows children to develop their own answers and facilitates their own analytical thinking in exploring this most basic and intrinsic mode of human exchange.
Diversity
Bullying
Choices
Nonviolence
Sensitivity
Financial Literacy
Self-Esteem

Sharing
Grief and Loss
Responsibility
Tolerance
Fairness
Socializing
Conflict Resolution
Respect

All books only $7.95 plus $2.00 shipping
You may also order by sending a check or money order to: ELP Books, P.O. Box 1506, Gardena, CA 90249
Make check or money order payable to ELP Books
Contact us by email or phone: [email protected], 1-213-928-6724